I'm not saying that everyone should know how to kick down a door, cook their own beef jerkey, or the difference between an IPA and a lager . . . but knowing these life hacks sure might help make the world a better place.
Life hack No1.

–

How to break down a door.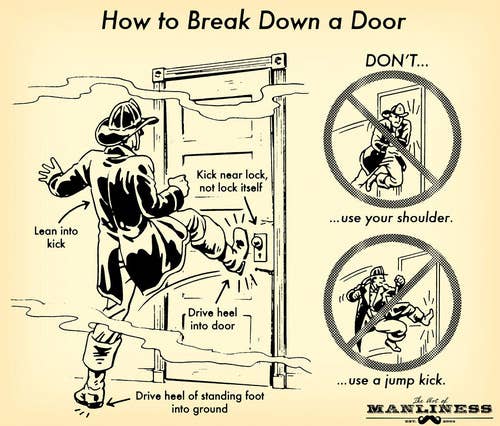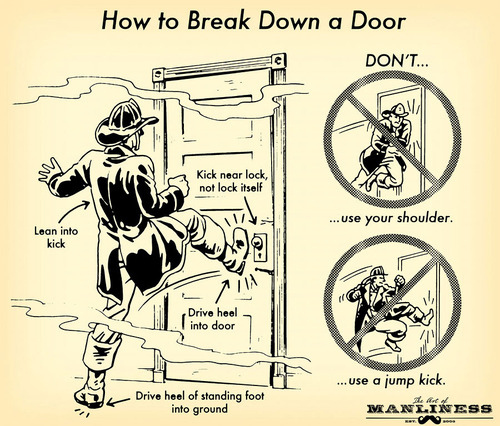 2.
Organic Shave Cream – Try it . . . it's much better for your face.